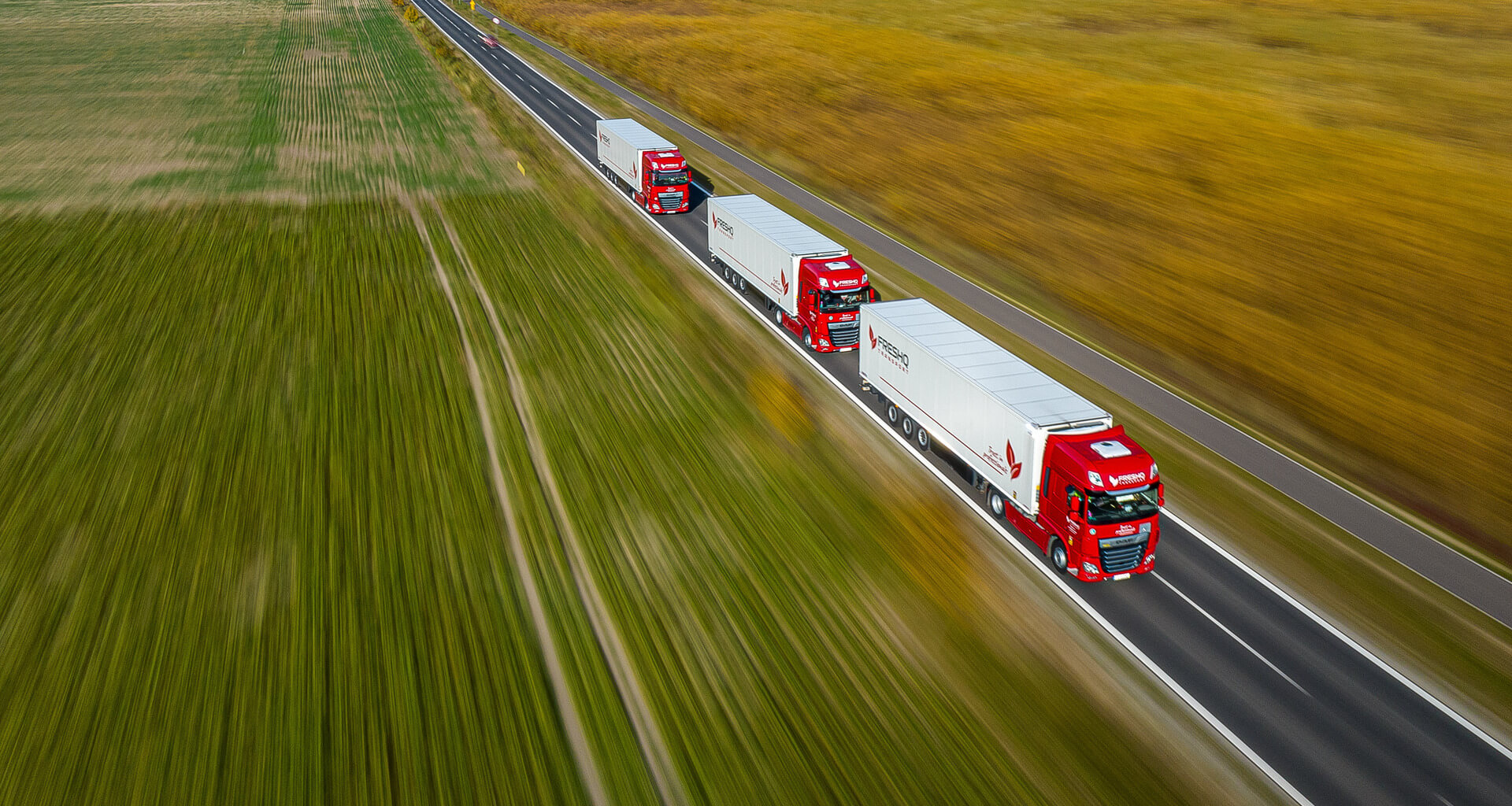 Today, a logistics company must be very flexible, universal and open in order to meet the market requirements. That is why FreshQ Transport offers to their customers comprehensive logistics services for controlled temperature products. Thanks to this, each of our clients may focus on their core activities – such as sales or production – and totally entrust the transport process to us.
Our offer includes transport of full truck loads, transport of groupage loads, domestic distribution in Poland as well as refrigerated warehousing, sorting and co-packing services dedicated for food products.
International transport
We provide a fleet of 40 own refrigerated trucks, dedicated to international traffic. However, an advanced network of proven partners and subcontractors gives us possibilities to work with over 300 frigo trucks throughout Europe.
The key markets on which we are able to cover the daily demand of our clients are Poland, Germany, Benelux countries, Italy, Spain, France and Great Britain. Thanks to the network of connections with over 50 contract hauliers we are able to organize transport also in other European Union countries.
40
refigerated own trucks
50
subcontructed road carriers
300
avaliable trucks in all EU
Groupage transport
We specialize in transport of groupage loads which require controlled temperature on our daily line Benelux - Poland, on which each day we carrie fruits, vegetables, dairy products, flowers, as well as other food products.
No matter from the amount of transported goods, we are able to make delivery within maximum of 48 hours to any place in Poland. At the same time, we guarantee optimal transport conditions for a given group of products, maintaining the highest standards of quality and safety of the transported goods.

temperature controlled transport

daily, fresh groupafe line Benelux – Poland
Service providing
Another of our specializations is the comprehensive service for the logistics process of fresh fruit and vegetables, thanks to which we provide to our customers whole range of services concerning to keeping and improvement the quality of their products.
We provide three refrigerated warehouses in Poland where we prepare fruits and vegetables, and then we deliver them to retail chains all over the country. We offer such services as sorting, calibrating and cleaning of fruit and vegetables, as well as their repackaging, labeling and storage.

sorting of fruits and vegetables

labeling

co-packing

refrigerated warehousing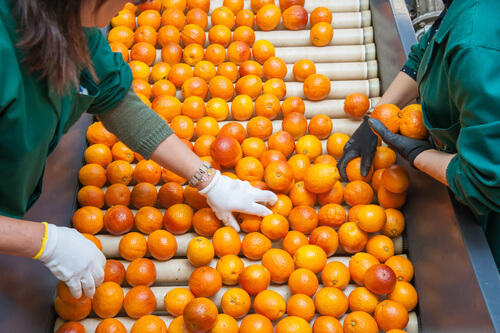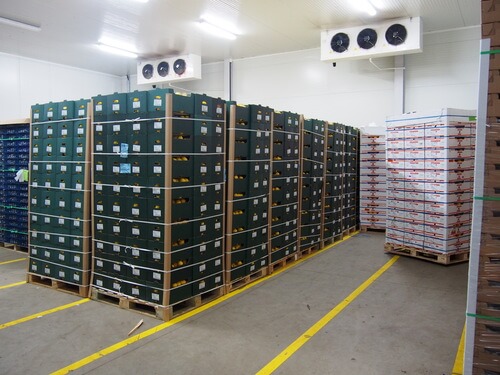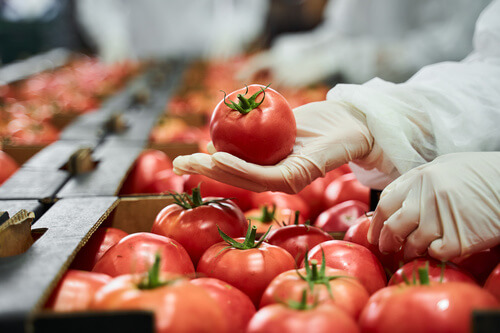 National distribution
We provide refrigerated warehouses in three locations in Poland with total capacity of over 6,000 m2. The main distribution warehouse in Poznań and other warehouses in Warsaw and Katowice, thanks to which we are able to meet the highest distribution requirements for fresh products.
Thanks to strategic partnerships with our domestic subcontractors, we are able to provide over 20 trucks in domestic traffic every day. It give us possibilities to handle deliveries to all retail chains and consignees in Poland, no matter for the order quantity.

refrigerated warehouses
in 3 locations in Poland

domestic distribution to each place in Poland
Trust in professionals
"Trust in professionals" the highest value that we believe in. FreshQ Transport focuses on people – on professionals. On their experience, skills and great commitment to each entrusted project.
Daily groupage line BENELUX - POLAND
"Trust the professionals" is the most important value we believe in. FreshQ Transport focuses on people.